People born in December are fortunate to have 3 birthstones to pick from: Turquoise, Blue Topaz and Tanzanite. All are lovely shades of blue.
Facts
Turquoise was first sent to Europe through Turkey, hence its name, which means "Turkish" in French.

Turquoise has a Mohs hardness of 5-6. It is softer than many of the stones used in jewelry and needs a gentler touch when used.

Blue Topaz is blue in shades, ranging from the pale Sky Blue to the deeper Swiss Blue and London Blue.

Blue Topaz has a Mohs hardness of 8, which makes it suitable for earrings, pendants and rings.

In 2002 Tanzanite was added as an official December birthstone by the American Gem Trade. Tanzanite was first discovered in 1967.

Tanzanite has a Mohs hardness of 7.
Lore & Legend
Blue Topaz

A gift of Blue Topaz is symbolic of love and fidelity.

The name Topaz comes from the Sanskrit word "tapas" meaning fire. Blue Topaz was believed by ancient civilizations to have cooling properties, including cooling boiling water and hot tempers. Blue Topaz was thought to have magical properties in its ability to make its wearer invisible when threatened.
Blue Topaz is the hardest of the silicate minerals. Pure Topaz is colorless, minor changes of elements in the mineral results in a variety of colors including, blue, pale green, red, yellow and pink. Blue Topaz is the result of heat either a natural source or one created by man.
Three shades of Blue Topaz are Sky, Swiss and London Blue. The deepest blue, London Blue can be used as a less expensive substitute for Sapphire.
Topaz is found primarily in Brazil, Nigeria, Sri Lanka, Mexico, Pakistan, China, and the United States.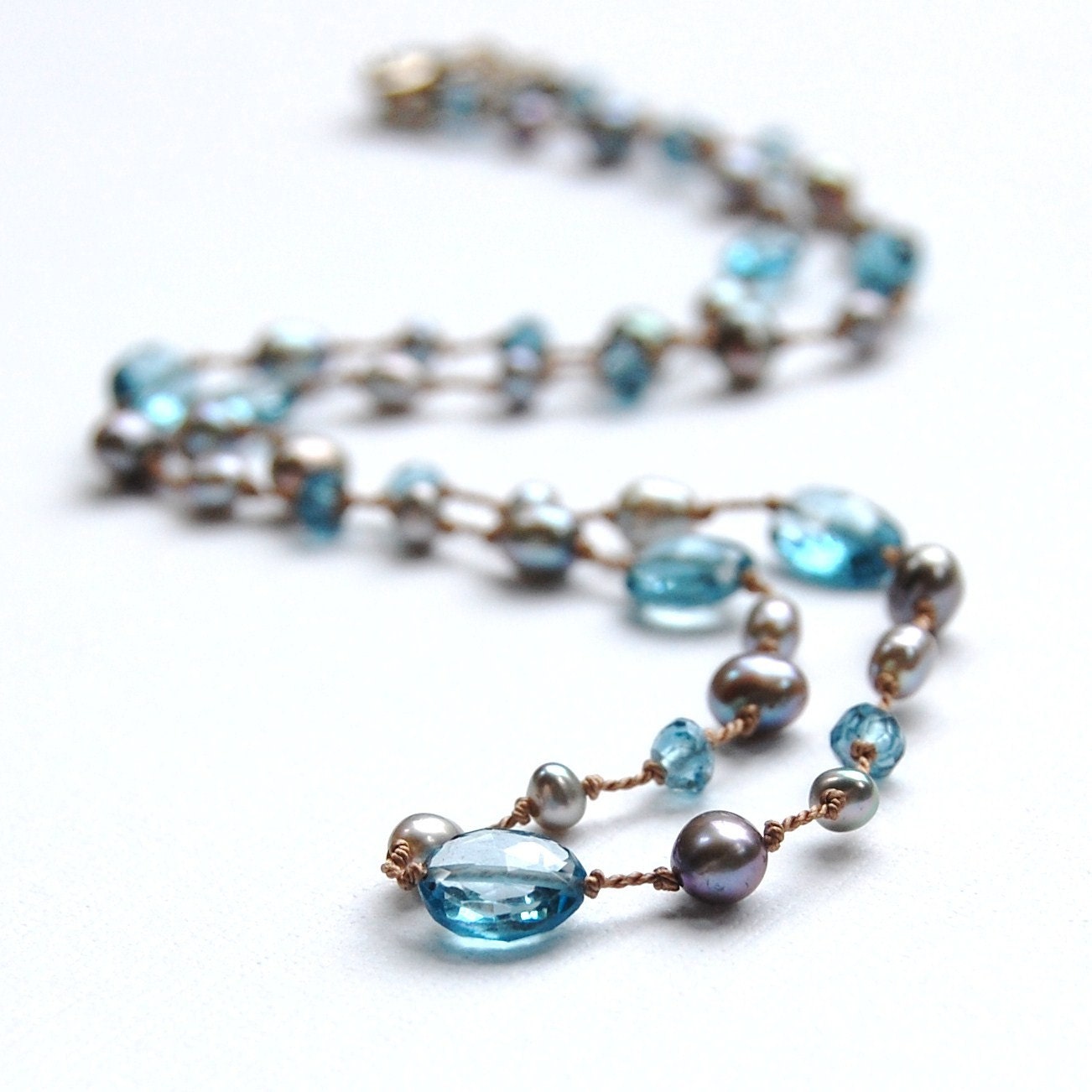 Turquoise
A gift of Turquoise represents friendship and luck.

It is one of the first gems to be used in jewelry. Turquoise was considered by ancients to be a sacred stone, protecting the wearer against all types of evil and ill health. It is believed to promote good fortune, happiness, and long life. In Antiquity, as well as in the Middle Ages, people believed that the cosmos was reflected in gemstones.
Turquoise comes in sky-blue, blue-green and apple-green. Sky-blue is the most popular color, though green is the rarest. Turquoise is often found mixed together with brown, dark gray or black veins of other minerals such as chalcedony, opal, brown limonite black chert or white kaolinite. These mixtures are called Turquoise matrix.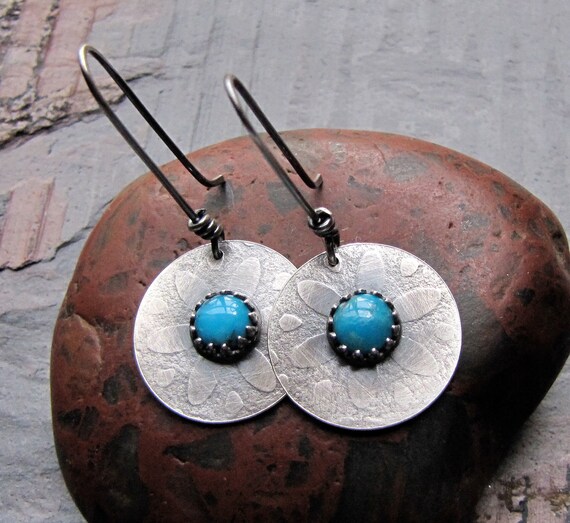 Amy Nicole
Dangle Earrings Sterling Silver and Kingman Mine Turquoise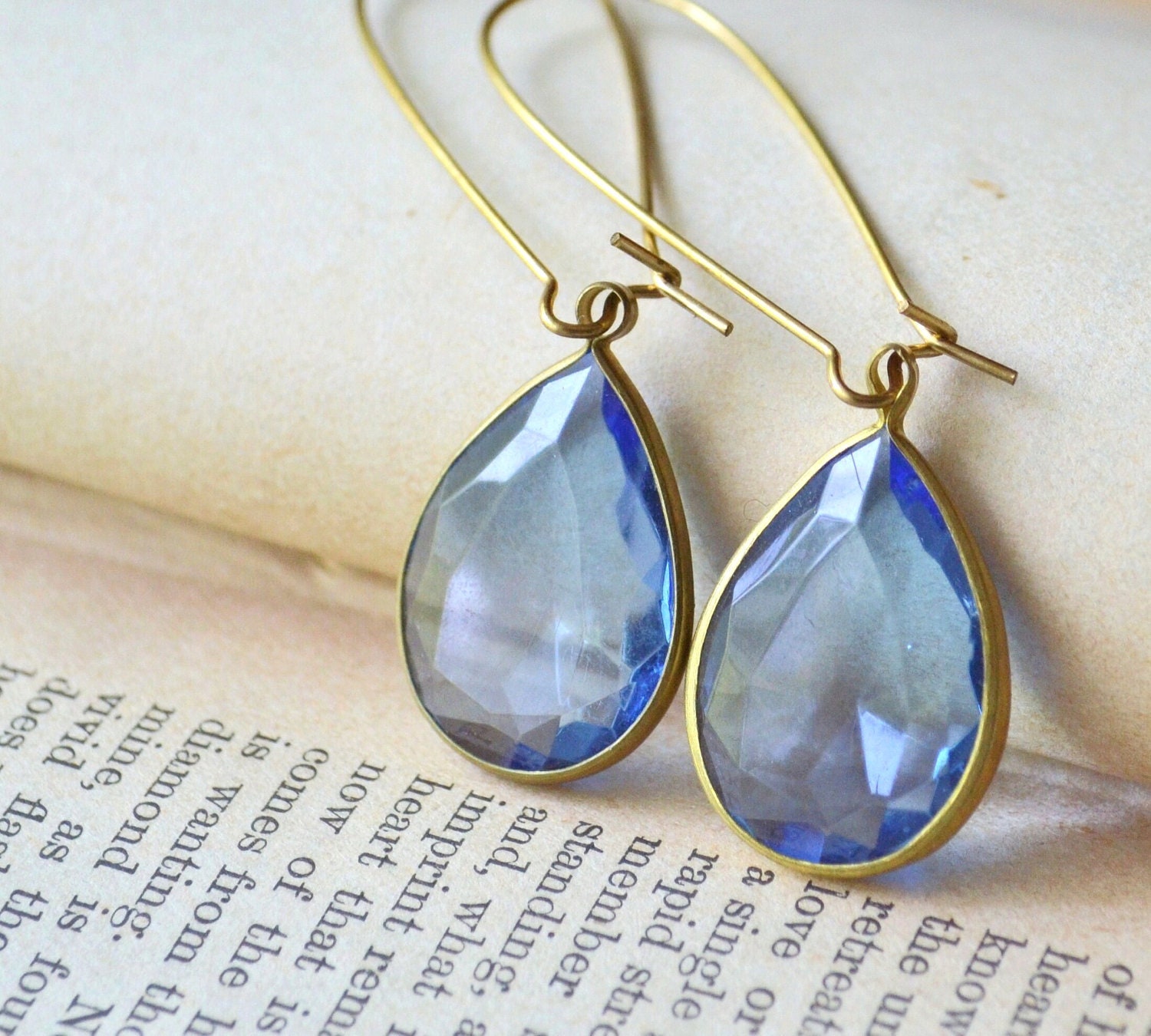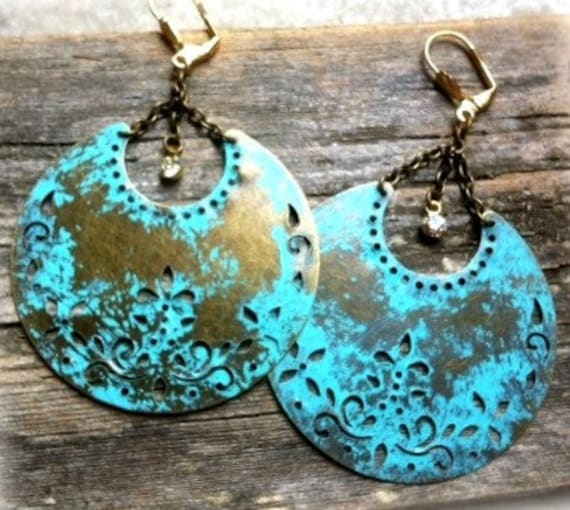 Leslie Anne Levine Peach, Plum, Pear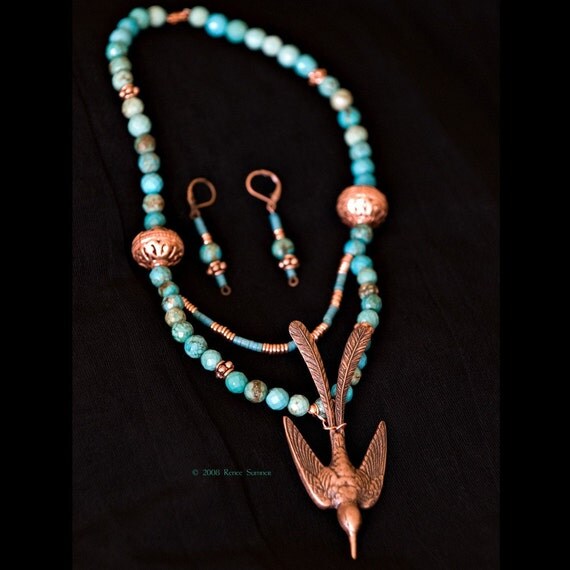 This post was written by Ilene Kay. Visit her at Art Jewelry by Ilene Kay for more beautiful handmade works of art that you can wear!